NEWS - PLACEMENT OF MATT ARCHIBALD AS CEO OF GB TAEKWONDO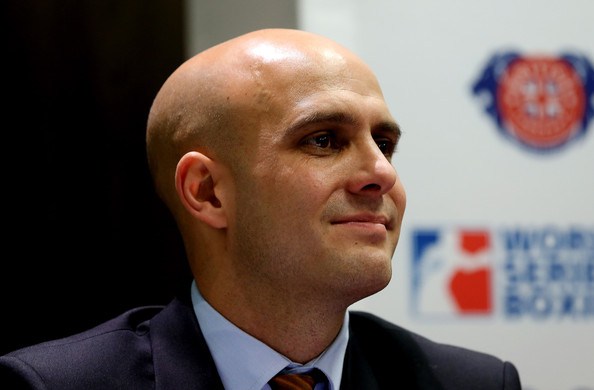 Matt Archibald is to join GB Taekwondo as Chief Executive Officer, leaving the British Olympic Association (BOA) at the end of October.
A well-respected Sports Engagement Manager for the BOA, Archibald will take up his new position at the helm of one of the country's most successful Olympic sports on 1 November. Archibald joined the BOA from UK Sport following the Rio 2016 Olympic Games.
Bill Sweeney, Chief Executive of the BOA, said: "Matt has been a great asset to the BOA both in Rio 2016 as an important member of the support team and since joining us and I am sure he will prove to be an excellent appointment at GB Taekwondo. Whilst we are sorry he is leaving us, we are pleased his talent and commitment to Olympic sport stays within the network and we look forward to working with him through Tokyo 2020. We wish him the best of luck."
Julia Newton, Non-Executive Chair of GB Taekwondo said: "Matt Archibald is widely considered to be one of sport management's rising stars and we couldn't be happier that he'll be joining our team as CEO. Matt's experience with our key partners including UK Sport and the BOA, the depth of his knowledge and understanding of combat sport, and his outstanding financial acumen make him a perfect fit for our Board and wider team. We look forward to him helping us grow and achieve even greater success."
Gary Hall, Performance Director of GB Taekwondo, said: "I worked with Matt for around three years in the lead up to Rio 2016 and then worked with him in Rio during the Olympic Games too. He has done nothing but positive things for taekwondo. His understanding of high performance combat sport will be a great addition to the company and to the board. I look forward to working alongside him again."
Archibald, aged 40, added: "I had intended to complete the Tokyo cycle with the BOA and have thoroughly enjoyed working in what I believe to be the world's leading National Olympic Committee. However, roles like these don't come up very often. The opportunity to take a leadership role at a sport with such great prospects was simply too good to refuse. "I have worked closely with GB Taekwondo for a number of years and have always been impressed with the quality and attitude of the athletes, coaches and staff in Manchester. My aim is to help the organisation grow commercially, to maintain the stellar performances and to deliver exceptional events culminating in the 2019 World Taekwondo Championships."