HARTMANN MASON APPOINT MORE CHAIRS TO SPORT BOARDS

THE BRITISH EQUESTRIAN FEDERATION WELCOMES MOHAMED ELSARKY AS CHAIR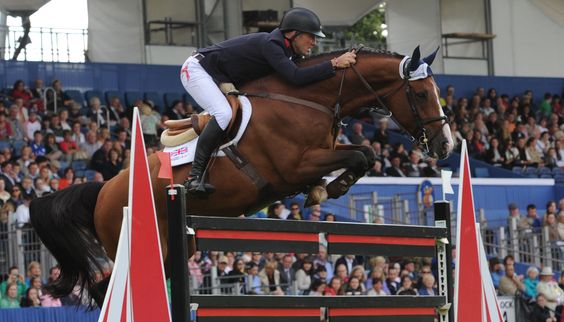 The British Equestrian Federation (BEF) is pleased to announce the appointment of Mohamed Elsarky as its new Independent Chair, succeeding interim Chair, Ed Warner. Mohamed brings a wealth of experience in industry, sport and not for profit organisations including most recently as President and CEO of Godiva Chocolatier, the leading global premium chocolate company.
Previously, he was operating partner at Lion Capital, a leading private equity firm; President of United Biscuits Northern Europe; CEO of Jacobs Bakery (Danone) UK & Ireland; and Chair and CEO of Kellogg Australia/ New Zealand. Recently, Mohamed served as the Independent Chair of British Canoeing (2013-15), overseeing improved governance and developing relationships between its funding organisations. He also holds a number of non-executive board positions, including with NOMAD Foods (NYSE) and East India Company, and has served on several not-for-profit boards focusing on children including Kids Help Line and Australian Council for Children and Parenting.
Mohamed says: "I am delighted and honoured to serve as Chairman of the BEF and look forward to working with the board and all stakeholders, particularly our member bodies, to advance the interests of equestrian activity in all its forms. Much has been achieved through the hard work and commitment of many yet we recognise we have more to do to make equestrianism the best it can be as a leading activity in the UK. I look forward to supporting our collective effort in the weeks and months to come. I take this opportunity to welcome our new CEO Nick Fellows and to thank Ed Warner for serving as interim Chair during a critical period for the BEF."
Nick Fellows, Chief Executive of the BEF, adds: "I am delighted to have the opportunity to develop the future of equestrianism with our new Chair, given his global strategic and commercial experience. I and the BEF team look forward to working with him, the board and our members as we deliver on the recommendations of the Independent Review."

BOCCIA ENGLAND WELCOMES MIKE WALKER AS CHAIR
Boccia England is the National Governing Body for the sport of boccia. Boccia is a Paralympic sport that was originally designed for people with cerebral palsy but is now enjoyed by participants from many sections of the community. The vision is that through the power and inspiration of boccia, real change to people's lives can be achieved.
The Board are delighted to inform its members that Mike Walker will take over leadership of the Board on 1 May 2018. Mike succeeds Maggie Else who is stepping down from her duties, after six and a half years' dedicated service.
Mike has been a senior manager and leader for over 22 years with a passion for both business and sport. A former tennis professional, playing at Wimbledon and in the Davis Cup, he has a wealth of experience setting up companies using both his business and sporting knowledge.
Mike has been Chair of Oxfordshire County Sport's Partnership and has held an executive career culminating in a Managing Director position. He has had further Board level experience as Vice Chair and then Chair of the Institute of Directors for Buckinghamshire/Milton Keynes Branch.
The Board believes that he will be inspirational and motivational to both the Board and staff team. Mike says, "I am honoured to be appointed as Chair of Boccia England. I am very much looking forward to working with the Board and meeting the members to ensure that Boccia England continues to grow as a sport"