APPOINTMENT OF ANNA HALL AS CEO AT THE HPA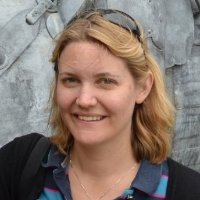 Appointment of Anna Hall as Chief Executive of the HPA
"Following our announcement in July of David's intention to retire from the role of Chief Executive of the Hurlingham Polo Association we are delighted to announce after a thorough succession process the appointment of Anna Hall as his successor.
We expect Anna to take up the role during the first quarter of 2022, after a handover period and in good time for the 2022 season. Anna is currently Director of Operations at the Riding for the Disabled Association and prior to this was Head of Participation at the British Equestrian Federation for 5 years.In these roles Anna has gained extensive experience and delivered success in the development, growth in participation, funding and governance in two equestrian sports.
Anna will naturally need some time to settle into the new role, although with the full support of the Stewards and the strong team based at Little Coxwell I expect her to quickly gain a strong knowledge of the sport, our governance and commercial activities.
We look forward to welcoming Anna to the sport and wish her every success in her new role. I am hoping for those of you attending the Council meeting in December it will be the first opportunity to introduce her."
Nick Wiles, Chairman