** SEARCH CONCLUDED **CHIEF EXECUTIVE OFFICER (PART-TIME) - ICE HOCKEY UK
About Ice Hockey UK
Ice Hockey UK (IHUK) is the nationally and internationally recognised national governing body (NGB), also responsible for developing elite ice hockey in the UK, and the body recognised by the International Ice Hockey Federation. IHUK has recently entered into a new partnership with UK Sport to put plans in place with an aim to qualify for and perform successfully at major championships, including the Olympic Games in the next 8-12 years.
UK Sport's investment into the sport of ice hockey in the UK has also enabled IHUK to set their ambitious plans in motion for the sport over the coming decade, in order to achieve both their performance and commercial goals.
The International Ice Hockey Federation (IIHF), and indeed other major international partners such as the National Hockey League (NHL) have identified the considerable latent commercial potential that exists in the UK for the sport. Combining an existing loyal fanbase with the large North American and European diaspora, there is significant faith in the UK as a ready market for one of the world's truly global sports. Already the third most watched 'indoor' sport in the UK, with the support of our national and international partners, ice hockey has the potential to become a significant player in the UK's sporting landscape.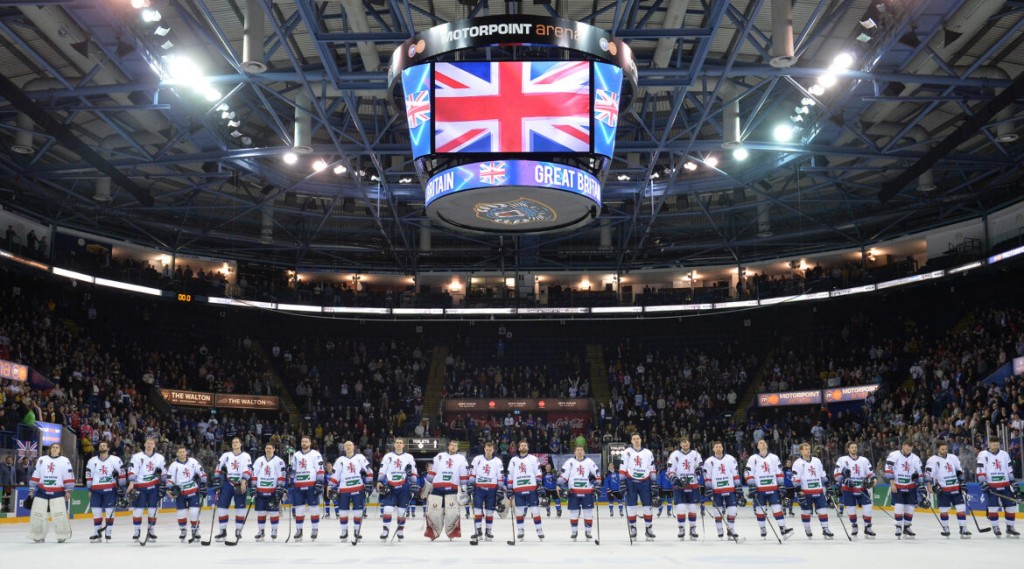 IHUK also works in close partnership with UK Sport, English Ice Hockey Association (EIHA), Scottish Ice Hockey (SIH), the Elite Ice Hockey League (EIHL), the International Ice Hockey Federation (IIHF), Ice Hockey UK Referee Section (IHUKRS) and Ice Rink Managers Association (IRMA).
IHUK is now recruiting a Chief Executive Officer into a newly appointed role to lead the organisation through the next exciting phase of its development.
THE ROLE
This is a new role within IHUK. The CEO will be responsible for the establishment, delivery and implementation of a strategy which will bring organisational growth and international team success to IHUK.
The CEO will report directly to the Chair of IHUK, and sit on the Board of IHUK. The CEO will also be the accountable IHUK officer to UK Sport.
Key Responsibilities:
Strategic Leadership
Lead the development and delivery of IHUK strategy, annual plans and regularly report progress to the board and key stakeholders
Develop and maintain key stakeholder relationships including but not limited to: UK Sport, English Ice Hockey Association (EIHA), Scottish Ice Hockey (SIH), the Elite Ice Hockey League (EIHL), The International Ice Hockey Federation (IIHF), Ice Hockey UK Referees (IHUKR) and Ice Rink Managers Association (IRMA) and commercial partners
Help build and manage a Senior Leadership Team to assist in executing IHUK's strategy
Governance & Administration
Ensure that IHUK achieves and retains compliance with the UK Code for Sports Governance and that best practice is embedded throughout the organisation
Fulfill the responsibilities as the Accountable Officer for the funding and relationships with UK Sport and other funding partners
Manage and attend IHUK board meetings, up to 4 per annum, as well as formal, informal and ad hoc board calls on a more frequent basis
Manage, support and mentor other staff employed by IHUK
Ensure that the IHUK Anti-Doping policy, athlete welfare and safeguarding policies are established and embedded by all those within the performance programmes
As the IHUK Accountable Officer, to ensure that IHUK develops policies in all key areas and that these are regularly updated and applied throughout the organisation, as well as ensuring adherence to all relevant legal, financial, governance and regulatory requirements
Lead risk management and all matters relating to insurance within the company
Oversee work in relation to athlete and coach welfare and safeguarding throughout the organisation
Finance
In conjunction with the IHUK and GB Programme Finance Directors, and IHUK Finance Committee, provide oversight of budget planning and controls
Commercial
With the support of the IHUK Commercial, Marketing and Communications Director, and the IHUK General Secretary, help build commercial revenue and maintain sponsor relationships to underpin continued investment, success and development of the sport
Prepare and submit funding applications to maximise public funding investment into the delivery of the strategy
Performance
Along with the Technical Director (to be appointed), lead the work to embed the organisational values and a performance culture that inspires and respects all athletes, staff and partners, enabling them to win, and to win well
REPORTS TO: Board of Ice Hockey UK, through the Chair
SALARY: Circa £70k (pro rata £42k)
BENEFITS: Pension Contributions, allowable expenses
HOLIDAYS: 25 days per year (pro rata) plus statutory days
HOURS OF WORK: A minimum of 23 hours per week which may include evenings, weekends, public holidays and time overseas
LOCATION: Home based but with travel around the UK in addition to around 20 days per year overseas travel anticipated
Person Specification
We are looking for a candidate with outstanding leadership capabilities supported by an energetic, persuasive and engaging personality, and the skill to balance driving for results with instilling an inclusive culture of collaboration, team working, innovation and support. Given the nature of the role, looking to play a key part in developing a growing sport, they will also need to possess the ability to adapt to fast changing environments, be a problem solver (for existing issues) and be a creative thinker (to anticipate new trends and potential challenges).
The successful candidate for the position is likely to be able to demonstrate most of the following requirements of the role.
Including having:
Experience of providing leadership, executing a successful strategy for an organisation and whilst not essential, experience of operating at board level is desirable
An understanding of national governing bodies of sport and the sports sector in the UK
A passion for sport and an understanding of the requirements for elite performance
An understanding of the importance, and experience in leading sporting governance, including the structures and discipline required to deliver it
Excellent commercial acumen and proven ability to lead and grow a high performing business
Strong planning and organisation skills with experience of leading effective change management initiatives
Experience of developing and maintaining strategic relationships with the ability to build trust and confidence with stakeholders
A strong commitment to equality, diversity and inclusion
In addition to being:
A leader with well-developed people management skills, who can not only work independently but can lead small teams and build organisational talent effectively
An excellent communicator across a range of formats with the ability to converse effectively with internal and external stakeholders, including IIHF and other international partners, as well as commercial and media partners
Able to influence and negotiate with the credibility to nurture strong relationships with key internal and external stakeholders at all levels
Able to work under pressure, manage multiple projects and achieve deadlines through highly developed managerial and administrative skills
Comfortable adopting a flexible and adaptable approach, with a demonstrable ability of being able to adjust to a fast developing and evolving environment
Forward thinking and innovative with the ability to analyse situations and information and find solutions
Able to lead with integrity and deal comfortably with sensitive and confidential matters.
It may also be advantageous to hold: A Degree level qualification and/or a professional qualification/membership in a related discipline
Other Requirements
Ability to work away from home, with weekend working, irregular hours and travel abroad (c20 days per year overseas). Due to the nature of the role, the position is only open to applicants that have a permanent right to work in the UK
Whilst use of public transport is desirable where practical, applicants are asked to please confirm if they possess a full UK driving license and access to a vehicle, as this may be helpful in the role
The duties and responsibilities highlighted in this document are indicative and may vary over time. Post holders are expected to undertake other duties and responsibilities relevant to the nature, level and scope of the post
IHUK are committed to becoming a diverse and inclusive organisation to bring new and different perspectives to our work. We particularly encourage applications from individuals within groups which are currently underrepresented within our organisation
How to Apply
Please submit a CV along with a covering letter stating your interest in the role and relevant experience to the required criteria. Please include current salary details.
Please email: daryl.mason@hartmannmason.com
Closing date for applications: Tuesday 24th January 2023
We welcome applications from all sections of the community, regardless of age, race, colour, sex, marital status, religion, ethnic origin, nationality, disability or sexual orientation.