** SEARCH CONCLUDED ** PROJECT MANAGER - TANGLE TEEZER
Launched in 2007, Tangle Teezer manufactures a range of hairbrushes in the UK and ships them to more than 70 countries around the world. Since launch they have sold more than 35 million brushes. Their founder and inventor, Shaun P is so passionate about healthy, fabulous hair for everyone and his ground-breaking, award-winning hairbrushes with their innovative teeth technology, make it possible.
It all started in 2007 when Shaun's first detangling hairbrush, The Original, took the world by storm. Ever since he's been constantly brainstorming and developing new innovations which have led to three categories of hairbrush every girl and stylist needs.
They have featured in the Sunday Times Fast Track 100 League Table for the last four consecutive years and the Profit Track League Table for the last two years. In 2010 export sales made up just 2% whereas for the last two years they have made up more than 80% of total sales.
Tangle Teezer has grown exponentially. From sales of £2m in 2011 with just four staff, they are now at 40 staff and turning over in excess of £25m per annum, with sales of more than £100m since launch.
Continuing their ambitious plans for future growth, Tangle Teezer is now seeking an experienced Project Manager with passion, purpose and the ability to positively contribute to a fast moving business that is a globally recognised brand.

THE ROLE

Location: London
As the Project Manager for new product innovation you will be responsible for planning and tracking progress through the entire lifecycle of a product, from concept to delivery. Through close partnerships with the Creative, New Product Development, Packaging, Sourcing, Regulator and Production partners, you will ensure new products are successfully launched on time.

Building and maintaining project plans that include actual and forecasted activities and timelines, proactively manage deviations, identify and manage project risks, ensure that resources are properly defined and that the appropriate internal and external resources are engaged to meet the objectives of the project.
Serving as the liaison to the project's stakeholders and ensure timely communications occur throughout the project's lifecycle. The Project Manager will have the ability to think critically and analytically, manage multiple tasks and prioritise to meet organisational commitments.


RESPONSIBILITIES:
Independently lead and execute a portfolio of New Product Launches or Life Cycle Management projects all along the supply chain, with emphasis on delivering projects on-time
Own, create and manage a detailed project plan complete with dependencies, owners, deadlines and duration.
Lead cross-functional project teams, (which may include Supply Chain, NPD, Marketing, Sourcing, Quality Control and Finance)
Develop and implement project charters; obtain stakeholder alignment; identify project risks and develop risk mitigation plans; be a source of conflict resolution
Lead in preparing and present project updates and stage-gate reviews for senior management team
Expected to work towards business process improvements as per the needs of the Business & Supply Chain
Keep robust financial control of project spend and take appropriate action when exceeding budget
Use strong Supply Chain expertise, product development and manufacturing knowledge to facilitate problem solution
Utilise effective communication skills to appropriately inform various levels of the organisation and team members in a timely manner
Develop an in-depth understanding of the TT brand and supply chain to ensure sound decision making from project chartering, through design, development and implementation, resulting in market successful products and reliable, cost-effective supply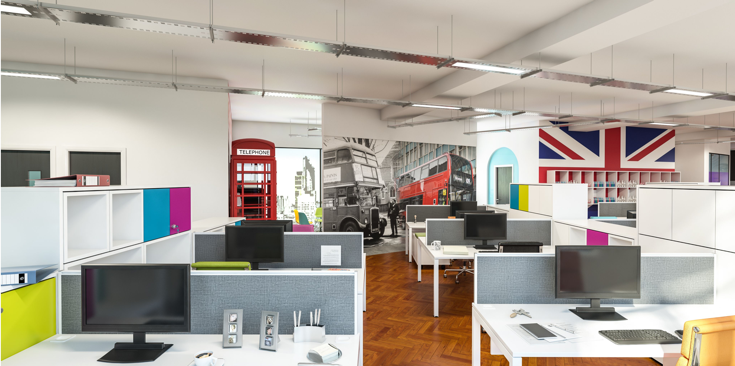 EXPERIENCE REQUIRED:
A minimum of six (6) years combined business experience within the following areas is required: End to End Supply Chain, Product Development & launch and Project Management
Project Management Training and/or Project Management Professional (PMP) Certification preferred
Proficiency in MS Project, MS Excel and Dynamics Navision software preferred
Experience launching new products or managing product changes in health/beauty/cosmetics company is required
Must be able to work independently and without direct line management authority over team members
Must be accountable, work well under pressure and have strong time management and prioritisation skills
Must be comfortable challenging status quo and looking for ways to improve processes
This position may require up to 10% travel
For further information or to apply, please send your CV to: kate.mason@hartmannmason.com Tel: 07525 487579