** SEARCH CONCLUDED ** NON-EXECUTIVE DIRECTOR - BRITISH VOLLEYBALL
A recipient of the newly introduced UK Sport Aspiration Fund, the British Volleyball Federation ('BVF' or 'British Volleyball') brings together the National Volleyball Federations of England, Scotland, Northern Ireland and Wales. Each of the National Federations are affiliated to the FIVB (International Volleyball Federation) and CEV (European Volleyball Confederation). The BVF is the National Governing Body which is recognised by World ParaVolley (World Organisation for Volleyball for the Disabled).
The overall mission and vision of British Volleyball is to provide a clear path for GB volleyball athletes to achieve their full potential, and ultimately to achieve Olympic and Paralympic success/medals by 2024.
British Volleyball is seeking a Non-Executive Director to join its Board of Directors who will ideally have finance and company secretarial skills and an understanding and acceptance of the legal duties, responsibilities and liabilities of a company director.
ROLE
To act as a Director of the BVF in the best interests of the Company with honesty and good faith towards its members, employees, partners, funding agencies, sponsors and of the communities within which the Company operates.
To use such personal and professional skills together with such contacts, experience and judgement as they may possess with integrity and independence to optimise both the short and long term performance of the Company and in particular the areas of her/his own portfolio of responsibility.
To play a full part in enabling the Board to arrive at balanced and objective decisions in the performance of its agreed role and functions.
To ensure that the objectives of the Company, as agreed by the Board, are fully, promptly and properly carried out.
The ideal candidate for this independent Non-Executive Director position will have an enthusiasm and empathy for sports performance, in addition to possessing accounting and finance skills. It would also be desirable for the candidate to understand and develop their company secretarial skills within this role. Broader aspects of the role will require you to support, challenge and manage relationships with the other Directors, offering an independent view to discussions in order to assist the Board of Directors to arrive at a balanced and objective decision, whilst adhering to good governance.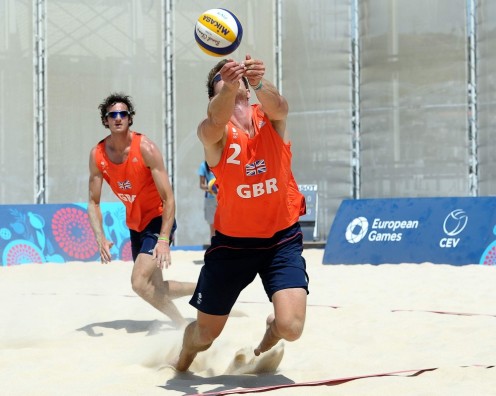 The time commitment associated with the position will be on a flexible basis as matters arise and board meetings are likely to be held twice a year. The Board comprises of eight members, including three independent NEDs, representatives of the National Federations and President. This is a voluntary position with expenses paid.
To apply, please send your CV with a brief covering letter to daryl.mason@hartmannmason.com
British Volleyball is committed to recruiting a diverse, skills-based board, and encourages applications from people from under-represented populations.
Closing date for applications: 9th August 2019