** SEARCH CONCLUDED ** MARKETING DIRECTOR - RENAULT CREDIT INTERNATIONAL
With over twenty years of history in the UK, RCI Financial Services is the finance company for five of the UK's leading car brands: Renault, Dacia, Nissan, Infiniti and Alpine. The organisation helps individuals and businesses to buy, hire or lease new and used vehicles from their car partners.
RCI FINANCIAL SERVICES Is the UK subsidiary of RCI Banque SA.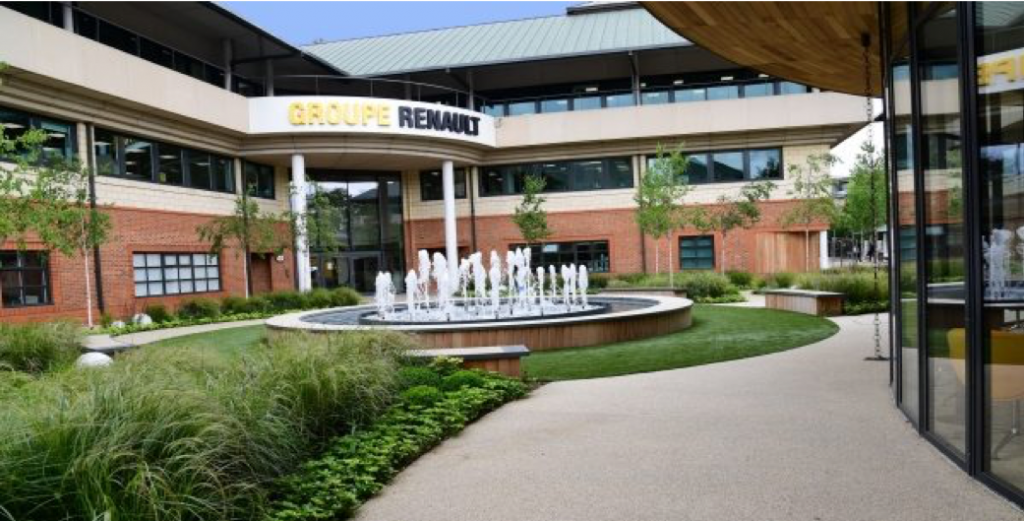 Created and wholly owned by Groupe Renault, RCI Banque SA is a French bank specialising in automotive financing and services for the customers and dealership networks for Groupe Renault (Renault, Renault Samsung Motors and Dacia) worldwide, the Nissan Group (Nissan, Infiniti, Datsun) mainly in Europe, Brazil, Argentina and South Korea and through joint ventures in Russia and India and Mitsubishi in the Netherlands.
In the UK RCI Financial Services was formed in July 2007, when Nissan Finance and Renault Finance merged to create RCI Financial Services. Their 300+ team members are based at their office in Maple Cross, on the outskirts of London.
THE ROLE:
Job Purpose
Reporting to the Managing Director, the job holder will develop and own the RCI Marketing Strategy for all Financial Services brands. The Marketing Director is accountable for setting the Marketing Vision for the business, selling it to the Board, translating it into a Roadmap and ensuring successful implementation throughout the organisation. The job holder is responsible for leading and coaching a Marketing Team of 40 across 5 disciplines (Brand Strategy, Digital & Communication, Marketing Operations & Pricing, Services & Insurance and CRM) to deliver demanding performance targets and large cross-functional projects. This role is part of the FCA senior management function 18.
Areas of Responsibility
Lead the Strategic Marketing relationship with our Manufacturer Partners, influencing at Board level to ensure RCI products & services are always integrated within offer propositions and have customers needs at their centre
Maximise acquisition and in-life marketing results for all RCI products & services by developing customer lifecycle and value management strategies, exploiting new capabilities, developing proposals & supporting business cases and launching into the market
Lead the Digitalisation of RCI, supporting a frictionless customer experience by leveraging all digital channels to secure maximum adoption & to drive acquisition of new customers and engage with existing customers
Reach new audiences by building direct, engaged relationships with all customers, owning the customer communications strategy covering all on and offline comms & brand guardianship
Support the creation and delivery of an Employee Engagement programme as part of the development of a Customer Centric culture
Own, develop and implement RCI's CRM & loyalty strategy maximising customer retention, engagement and value
Own the Marketing agency roster, managing key supplier relationships to ensure service quality and value for money in all supplier engagements
Develop customer insight communities to inform Marketing & Customer Experience strategy Build a collaborative relationship with RCI HQ, dealer and internal stakeholders
Build, manage, coach, motivate and develop the Marketing Team to deliver all brand and performance KPI's
Act as a key member of RCI Executive Committee collaborating to deliver company strategy
Knowledge & Skills required
Minimum of 10 years' Automotive Finance experience, ideally within Marketing in a motor manufacturer or financial services company
Highly motivated, proactive and tenacious, able to drive the business forward using their own initiative Innovative and creative, with an effective approach to problem solving
Strong influencer able to communicate & influence at all levels including Board Level
Able to build relationships and manage key stakeholders proactively
Strong team management skills, able to coach, challenge and develop individuals to deliver against a challenging backdrop
Highly analytical, inquisitive and target driven with the proven ability to deliver ROI on all marketing campaigns & marketing channels
Strong leader, able to provide a clear Marketing Vision and Roadmap with Line of Sight for all team members
Passion for excellence and quality, constantly looking for ways to improve
Highly organised with strong time management and planning skills, able to absorb large amounts of information and distill it into a clear plan
To apply, please email your CV to daryl.mason@hartmannmason.com