** SEARCH CONCLUDED ** COMMERCIAL DIRECTOR - LADIES EUROPEAN TOUR
Salary: Circa £70,000 + bonus and package
Location: Denham/ flexible working policy
Ladies European Golf Venture Limited, the company which operates the LET (Ladies European Tour), is a joint venture collaboration between Ladies European Tour and the Ladies Professional Golf Association, which started on 8 January 2020 and was formed to increase playing opportunities for female golfers in Europe.
The LET inspires women and girls to pursue their passion and realise their potential through the game of golf. The LET has a diverse and multicultural membership of 316 professional golfers representing 36 countries. It is a global tour with roots in Europe. It aims to entertain and excite, but also to enhance health and quality of life, as a responsible, committed and respectful partner.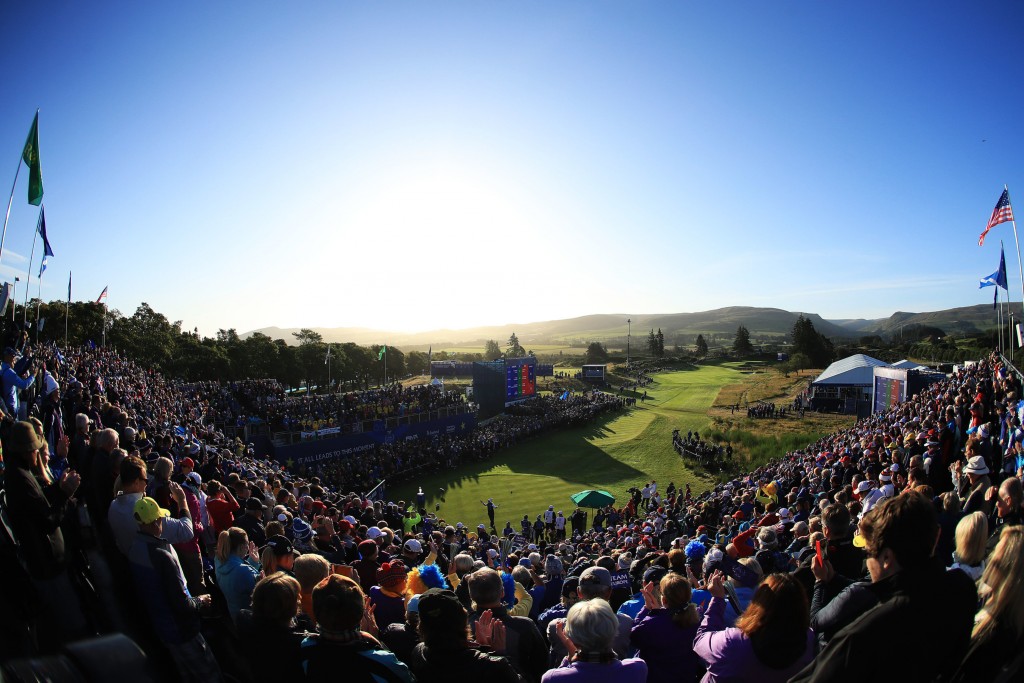 2022 marks the 44th season of golf tournaments since the professional tour was founded in 1978 and the third edition of the Race to Costa Del Sol. This year's schedule includes 31 events in 21 different countries and a record-breaking prize fund of €24.5 million. The organisation is now recruiting a Commercial Director to oversee and lead the commercial activities of the LET.
THE ROLE
The Commercial Director will have responsibility for developing new business, marketing the Tour and managing the sales team in key markets. They will liaise regularly with the CEO and to the Board from time to time.
SPECIFIC TASKS
1. Commercial Development To take specific responsibility for the commercial aspects of the business plan:
To drive the annual commercial strategy
To develop all new business
To increase commercial revenue growth from tour sponsorship, web marketing and new media opportunities, licensing, merchandising and TV
To support in sourcing new events and driving increases in the prize funds of existing events
To identify the commercial needs for Tour sponsors and official suppliers
To identify the commercial sponsorship needs in each of the key markets
2. Management of Commercial Department
To manage all commercial department staff and related consultants, to include job responsibilities/descriptions, appraisals, development structures and management processes
To generate and agree a specific and detailed infrastructure for recruitment of sales staff in key markets
To define commercial staff key responsibilities clearly to ensure understanding of specific roles and reporting structure to avoid unnecessary duplication of roles
To ensure that the relationship with all Tour clients is developed fully to the mutual benefit of both the Tour and the client
3. Television
To identify the television needs in each of the key markets
To oversee Tour's television requirements
To build the LET TV product to the desired quality
4. Digital, technology and new media
To identify all new forms of media and digital platforms to enhance the Tour's reach
To develop a strategy to strengthen the Tour's presence across all digital and new media platforms
To build a model for commercialisation of Tour assets and content across digital opportunities and outlets
5. Marketing
To write and submit a marketing strategy annually
To market the Tour including: development of all sales & marketing materials structuring appropriate proposals
To work with the Tour Communications Manager to: - develop and oversee a Public Relations strategy which will execute the media section of the plan - drive the development of the Tour's official website and its commercial value
To identify, research and recommend new marketing initiatives and third party relationships to increase the profile and standing of the Tour
PRINCIPAL ACCOUNTABILITIES FOR RESULTS
Development of new business proposals
To achieve targets set by the Board of Directors and increase the overall revenue to the Tour from commercial opportunities
Development of commercial applications
Development of brand and marketing material to produce a consistent corporate image
Research and identify key markets
Development of consistent quality television production and increased exposure
Direct management of commercial staff
Co-ordination and management of sales force
Production of regular relevant reports for the Executive Director and Board
THE PERSON
We are looking for a candidate with experience of driving commercial success within a sports brand or rights holder. You will require strong management skills, a knowledge and understanding of commercial sports events and/or sporting governing bodies, whilst experience of partnership activation and broadcast/ new media is highly desirable. An excellent knowledge and understanding of marketing principles and strategy is required.
The ideal candidate for this position will need to be a team player and flexible in their approach. The role will require a degree of travel and mobility with consideration to international events. Whilst there is a head office based in Buckinghamshire, there is flexibility regarding remote working, including for internationally based candidates.
Candidates wishing to apply should send their CV to retained consultant daryl.mason@hartmannmason.com Candidates should provide their current salary and salary expectations.
The LET welcomes applications from all sections of the community, regardless of age, race, colour, sex, marital status, religion, ethnic origin, nationality, disability or sexual orientation.
Closing date for applications: 13th March 2022