** SEARCH CONCLUDED** HEAD OF BRAND STRATEGY & PRICING - MOBILIZE
Mobilize Financial Services is the financial services provider for Renault Group brands Renault, Dacia, Alpine, Renault Samsung Motors, Lada and Mobilize, and for the Nissan Group brands Nissan, Infiniti and Datsun and Mitsubishi Motors in the Netherlands. Mobilize Financial Services is the commercial brand of RCI Banque S.A.
Job Purpose
This role is certified under the FCA Senior Managers and Certification Regime. Reporting to the Chief Marketing Officer, the job holder is responsible for leading the MFS strategic marketing relationship with Renault, Dacia & Alpine UK, to maximise the use of finance to generate unit sales for all brands as well as profit for MFS. In addition, to identify new marketing & mobility opportunities to integrate and support manufacturers and Mobilize activities, whilst managing the pricing process and ensuring profitability KPIs are achieved.
The Role
Manage the day to day marketing relationship between MFS and Renault / Dacia / Alpine brands, influencing at Board level so that manufacturer support (VME) for finance programmes are optimised effectively.
Ensures that MFS' commercial strategy is consistently represented in all interactions with RUK, DUK & AUK, therefore coordinates communication with the Brands also outside of their core area, e.g. Services, CRM, Fleet, Mobilize etc., whilst involving the necessary individuals in exchanges or represents them.
Manage the Renault/Dacia/Alpine Brand & Pricing Teams and provides support, guidance and development opportunities where required.
Manage the pricing activity for both New and Used vehicles, ensuring all pricing is signed off before product launch and is in line with profitability KPIs and the group policy and procedure.
Operational responsibilities include:
Define, price and deploy the quarterly offer campaigns to maximise manufacturer unit sales and MFS finance penetration whilst ensuring profitability guidelines are met.
Represent MFS within OEMs New Model Launch Committees and all relevant committees to promote MFS products and services.
Monitor and measure the effectiveness of campaigns and report findings, making recommendations to improve ongoing performance.
Define and deploy effective point of sale, merchandise and digital materials in line with MFS, OEM brand guidelines and work with OEMs to produce FCA compliant, impactful finance-led advertising that drives traffic and sales.
Work transversally with the MFS Finance, Sales and Operations teams to ensure the smooth deployment and effective results from all marketing campaigns.
Work closely with controlling to ensure pricing tools are always correct and up to date
Working with the MFS field team to maximise Used vehicle activity through Core (Bespoke) packages whilst supporting the team in developing the pricing of National packages and OEM programmes As part of the Marketing Management Team, takes an active part in the Management's work, shares practices and proactively contributes to the development of MFS's marketing strategy.
Main Contacts
MFS Marketing & Sales Teams
MFS Finance Team
MFS Head Office
OEM Partners
Knowledge & Skills required
Extensive motor industry knowledge, ideally with previous Captive/Independent knowledge
High degree of specialist knowledge in Marketing and/or Finance
Strong strategic relationship management
Strong team player but able to work independently Excellent communication skills, with ability to present, influence and negotiate at Board level.
Strong attention to detail Able to manage commitments to several business stakeholders, both internal and external
Highly motivated, proactive and focused on achieving company goals
Enthusiastic, tenacious personality; able to prioritise work in order to meet tight deadlines
Excellent PC skills with a detailed knowledge of Microsoft Office, in particular Excel & PowerPoint
Flexible team player able to communicate at all levels both in writing and verbally
Strong analytical and problem-solving skills
Customer centric approach, able to manage stakeholder expectations at all times
Proven track record in a commercial environment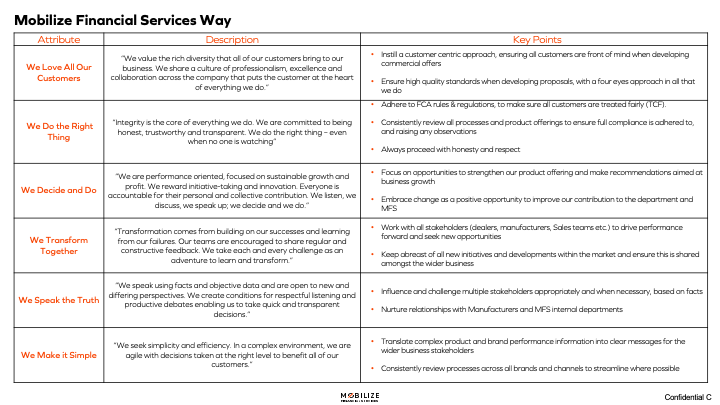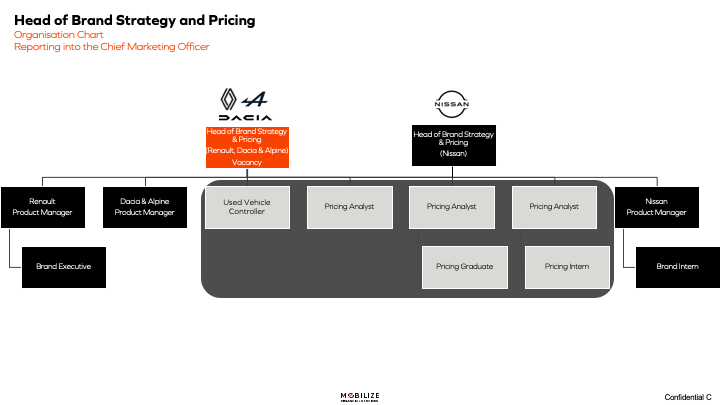 Interested candidates should apply by sending your CV to: daryl.mason@hartmannmason.com