** CONCLUDED ** ACCOUNT DIRECTOR - HH GLOBAL
HH Global is the first-choice partner in outsourced marketing execution for leading brands. Applying proven processes, industry-leading technology, and the deep expertise of their employees, they develop innovative solutions that drive down the cost of their clients' printing, packaging, and creative production, while improving quality, sustainability and speed to market.
HH Global's clients include leaders across all sectors, with strict guidelines and high value to protect. The success of their clients speaks to the quality of their services and reliability of their solutions. Some of the world's biggest brands benefit from their experience:
HH Global operates in more than 43 countries and has experienced unprecedented growth in 2018, with gross revenue reaching £325.5 million, an increase of 12.2% compared with £290 million in fiscal year 2017. The EMEA and North American businesses have experienced strong year-on-year growth and there are significant growth opportunities in LATAM and APAC following continued investment into these markets.
The future pipeline, combined with new contracts won throughout the year, puts HH Global in a strong position for growth during the next fiscal year. They expect to announce some further significant new contracts early into the new financial year and with the continued focus of growth and expansion within their existing clients, they expect another year of substantial growth.
In addition to winning new contracts and expanding business with current clients, this continued financial success has been attributed to the quality of their people, who are focused and dedicated in helping make HH Global the most successful business in its sector, and the value that their clients see them delivering on a daily basis to their businesses.
At this exciting time of global expansion, HH Global is now in a position to recruit a new Account Director to be responsible for developing and growing several high potential accounts.
PURPOSE OF THE JOB:
The Account Director is responsible for the development and nurturing of several key accounts that have high growth potential. This role is essential in strengthening relationships with these clients and identifying growth opportunities for the business as well as ensuring solutions are developed and delivered on time and against operational and financial business targets.
The Account Director will take full responsibility for the strategic and operational management of the accounts under their responsibility and ensuring all work is completed in line with the SLA.
This individual needs to be a strong leader who can focus on the vision and strategies of accounts, balance daily support needs with long-term strategy and successfully combine vision and reality into effective plans.
We are seeking a marketer with an in-depth experience of working with clients across studio and production to drive the Client Services team and deliver on-going solutions to resolve client challenges.
The perfect candidate will have print marketing and DM experience with a proven track record for developing clients, nurturing relationships and converting opportunities.
The diversity of products, services, retail environments and challenges require a strong opinion and a passionate interest in marketing.
KEY RESPONSIBILITIES:
Identify and develop growth opportunities through building effective client relationships with current high-potential accounts.
Implement growth strategies and manage the opportunities for the client
Deliver operational excellence
Play a leading role in the delivery of client satisfaction, including client liaison, management of internal resource departments and management of external suppliers
With the Senior Account Director manage the off-site Account Teams that operate in the areas of the clients business under your direction ensuring compliance to company operating procedure
Take ownership of and resolve issues, quality concerns or corrective actions
With the Senior Account Director; build client development plans for each year Achieve and excel growth targets
Manage overall financial performance of the account, risk analysis and remedy
Identifying risks to the account and putting in place strategies to manage these risks
With the support of the Senior Account Director manage contract review and renewal
Develop strong relationships with senior key decision makers
Regular MI reporting and production of account relationship plans
KNOWLEDGE & SKILLS: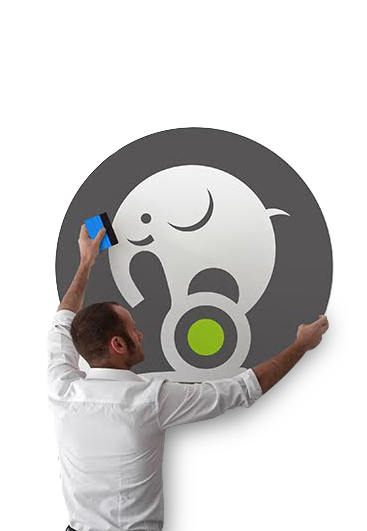 Experience of identifying, successfully winning and managing new business with clients
Strong track record of experience in print marketing and DM
Excellent interpersonal skills, able to develop positive relationships and influence at all levels, with all types of people up to Board level
Excellent communication skills – verbal, written, presentation – with clarity of expression
Demonstrable people management skills
Passion for quality
Able to present account planning and strategy for retention, growth and added value
Demonstrable track record of successful client and contract management
Can anticipate internal and/or external business issues and develop risk mitigation strategies
Experience of managing department financials
EXPERIENCE REQUIRED:
Significant experience in developing and maintaining client relationships
Extensive client service management experience, ideally with time spent working on the client site or sites
Experienced in taking responsibility for managing client service plans, KPI's, budgeting, forecasting and leadership
Have in‐depth knowledge of Performance Improvement philosophy and implementation
Significant experience of managing work in a fast paced retail environment
Previous experience of presenting to Senior Management/Board level
Proven track record of operational management for client services departments
To apply, please send your CV to: kate.mason@hartmannmason.com